In Horse 1586
I wrote about the curious phenomenon of Ice Cream Vans always playing the tune Greensleeves. As I write this at 11:39 in the evening, having just played an Australian FA Cup match on FIFA 04 with Wentworthville Uniting against Nefarious FC, I thought about the fictional Republic of Neopolita and how much I'd like to get a Neapolitan football shirt.
Nefarious FC (as you'll remember
from Horse 1561
) is a filler side which I created in FIFA 04 to round out the complete A-League to 92 clubs. Nefarious FC who play in all black is made up of some of history's greatest monsters and suffice to say, my Wentworthville Uniting side were bundled out of the FA Cup because they couldn't slot the ball past their keeper Idi Amin, whilst at the same time Joseph Stalin and Alexander the Great (with his flowing luxuriant blonde hair) both bagged two; dumping us out of the tournament 4-0.
This got me thinking. I know that I've said previous that the Imperial March would be brilliant to march into an Olympic Stadium to but would I really like to go in with that flag?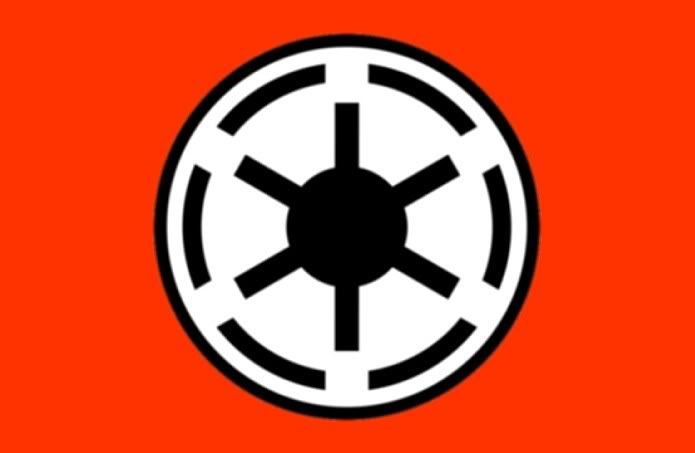 - It's a cool National Anthem but not really a cool flag.
http://rollo75.blogspot.com.au/2006/05/horse-543-star-wars-day.html
If I was competing at the Olympic Games I'd rather be entering the stadium to the Imperial March than Princess La-De-Das flowery ditty. The Imperial March as a national anthem even puts God Save The Queen or L'Marseille to shame.
- Horse 543
In an age when the
Australian Government is considering making its own citizenry pay for consular support whilst overseas
, just why should I pledge allegiance to Australia when it clearly couldn't bother to bat an eyelid for me?
No. There is however one flag under which I would gladly march. A flag which brings universal happiness to all who behold it. A flag which even looks sweet.
Therefore:
I pledge allegiance to the Flag of the Lolly Snakes of Neapolita and to the Republic for which it stands, one nation, indubitable, with jelly and sprinkles for all.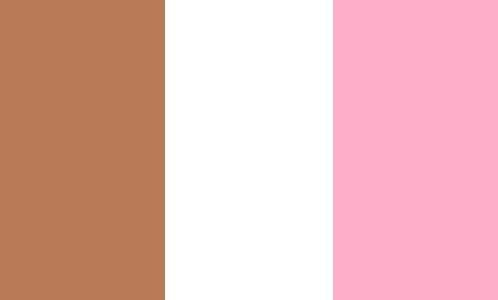 -
I pledge allegiance to the yummiest flag of all
Isn't that glorious? Doesn't it just fill your heart with three kinds of joy? Excellent things come in threes: Larry, Curly and Moe - Faith, Hope and Charity - Arson, Murder and Jaywalking... okay maybe not the last but you get the idea.
The National Anthem of the Republic of Neopolita is obvious as well - of course it'd be Greensleeves. Mind you as previously discussed, that might cause some sections of the Olympic Stadium to think that there's an Ice Cream Van coming.
Addenda:
This addenda was written before this post had actually come to an end. This either means that my brain has melted into a tri-coloured goo or else, this is sheer brilliance.
The Republic of Neopolita should be given it's own football team. Their strip is shown below:
I then had the task of creating a squad of eleven players.
1 GK - Andy Lime
12 RB - Jimmy Caramel
5 SW - Charles Strawberry
4 FB - David Vanilla
16 LB - Petr Cherry
17 RWM - Phillip Peanut
8 RCM - Alessandro Mango
11 LCM - Marco Vanilla
4 - LWM - Rojas Banana
9 RS - Pierre Chocolat
10 LS - Matt Almond
I have heard it said that California was the land of fruit and nuts but somehow I think that the Republic of Neapolita wears the epithet better. The Brown, White and Pink is also somehow more... oh what's the word I'm looking for? Oh who knows?
From Chocolatey to Strawberry, We'll keep the tri-flag flying high.
Flying high, up in the sky. We'll keep the tri-flag flying high.
From Chocolatey to Strawberry, We'll keep the tri-flag flying high.