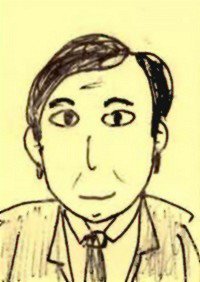 In the fallout from the 2007 Federal Election in which John Howard became only the second Prime Minister after Stanley Bruce to lose their own seat at the election, the Liberal Party was kind of directionless for a time.
In the face of having virtually no Opposition Leader to speak of, Kevin Rudd achieved preferred Prime Minister polling levels of 74% at one stage. Dr Brendan Nelson held the job for almost a year before Malcolm Turnbull took over and then on 1st Dec 2009, Tony Abbott became Leader Of The Opposition.
Abbott who had previously been a staffer for the Liberal Party including job a press secretary to Liberal Leader John Hewson, was parachuted into the richest electorate in the country and which has only been held by the Liberal Party or its predecessors.
2009 was a fortunate date to become Opposition Leader because it meant that Abbott had sufficient time to draw the party together and mount a challenge at the 2010 election. The 2010 election would result in a hung parliament with both the Labor Party and the Liberal/National coalition falling short of the required number of seats needed to form government. The Labor Party only formed government because of the support of the crossbench and Abbott would have to wait three more years before he became Prime Minister.
At the Sep 2013 election, Abbott's coalition won back government; taking 90 seats to 55 seats and needed no help from the crossbench.
Abbott's government was perhaps most noted for its headline position to do with asylum seekers and boat arrivals. As the Opposition Leader, Abbott promised that a government that he would lead would "stop the boats" and for the most part it did. This however would come with its own problems and after an initiative to turn back boat arrivals called Operation Sovereign Borders was launched, four mainland detention centres were closed and deals were made with countries such as Papua New Guinea and Nauru to accept refugee and asylum seeker arrivals.
In Feb 2014 a riot in the Manus Island detention centre erupted and it was reported that processing of visa applications had in fact stopped on Manus Island. The United Nations refugee agency, the UNHCR, warned Australia that its decision to send asylum seekers to Papua New Guinea could breach international law and its human rights obligations.
Things weren't all quite so polarising though. Almost under the radar of the media, Tony Abbott did flag that he would "sweat blood" to see recognition of Indigenous peoples incorporated in the federal constitution; with the hope that this would coincide with the 50th anniversary of the 1967 referendum which repealed Section 127 which said that "aboriginal natives shall not be counted" in reckoning population.
On the trade front, Abbott concluded free trade agreements with Japan, South Korea and China but it was elsewhere in foreign policy that Abbott showed his statesmanship.
With the shooting down of Malaysia Airlines Flight MH17 over Ukranian air space by presumed Russian backed troops, the Minister for Foreign Affairs Julie Bishop, led negotiations at the UN Security Council to have that crash site declared untamperable by unfriendly powers. When another Malaysia Airlines plane, flight MH370 disappeared over the Indian Ocean on a flight from Kuala Lumpur to Beijing (so completely in the wrong direction), Abbott personally committed both the navy and the air force to looking for debris.
In September of 2015, Abbott would not survive a leadership spill when current Prime Minister Malcolm Turnbull won 61-39.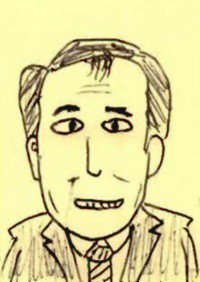 Malcolm Turnbull is perhaps more interesting for what he did before becoming Prime Minister because not yet even being seven weeks into the job, there isn't a lot to judge by in the grand scheme of things.
As a lawyer, Malcolm Turnbull was able to have the British Government's objections to an autobiography by an ex-MI5 officer Peter Wright, overruled. The book called "Spycatcher" speaks of an MI6 plot to assassinate the President of Egypt Gamal Abdel Nasser as well as of a joint MI5/CIA plot against British PM Harold Wilson. The British Government who saw it as damaging, wanted to have the book banned but Turnbull led the legal team which lifted the book's supression orders.
On the business front, Turnbull had made a wise business decision by buying a stake in tech-startup Ozemail in 1994 for $500,000 and eventually selling it to WorldCom five years later for $57m.
In the light of that, Turnbull's appointment in Abbott's cabinet as the Minister for Communications and in particular the minister responsible for the National Broadband Network, seems rather a good fit.
Since becoming Prime Minister. the heat of political debate appears to have died down a little. The Abbott Government's proposal to deregulate university fees appears to have been postponed until at least 2017 and it also appears that if there is to be a plebiscite on the subject of Same sex marriage that that might also be slated for 2017.
Where Turnbull's Government decides to go on issues like taxation policy, immigration and border control and on things like infrastructure remains to be seen; it also depends on what the electorate and the Senate will allow him to do.