From an unpredictable and then idiotic unravelling of the title chase in 2013-14, the loss of Luis Suarez in 2014-15, saw them lurch and limp to an impotent sixth. If 2015-16 is to be any different, then at least two strikers will need to start paying dividends on the potential they've shown.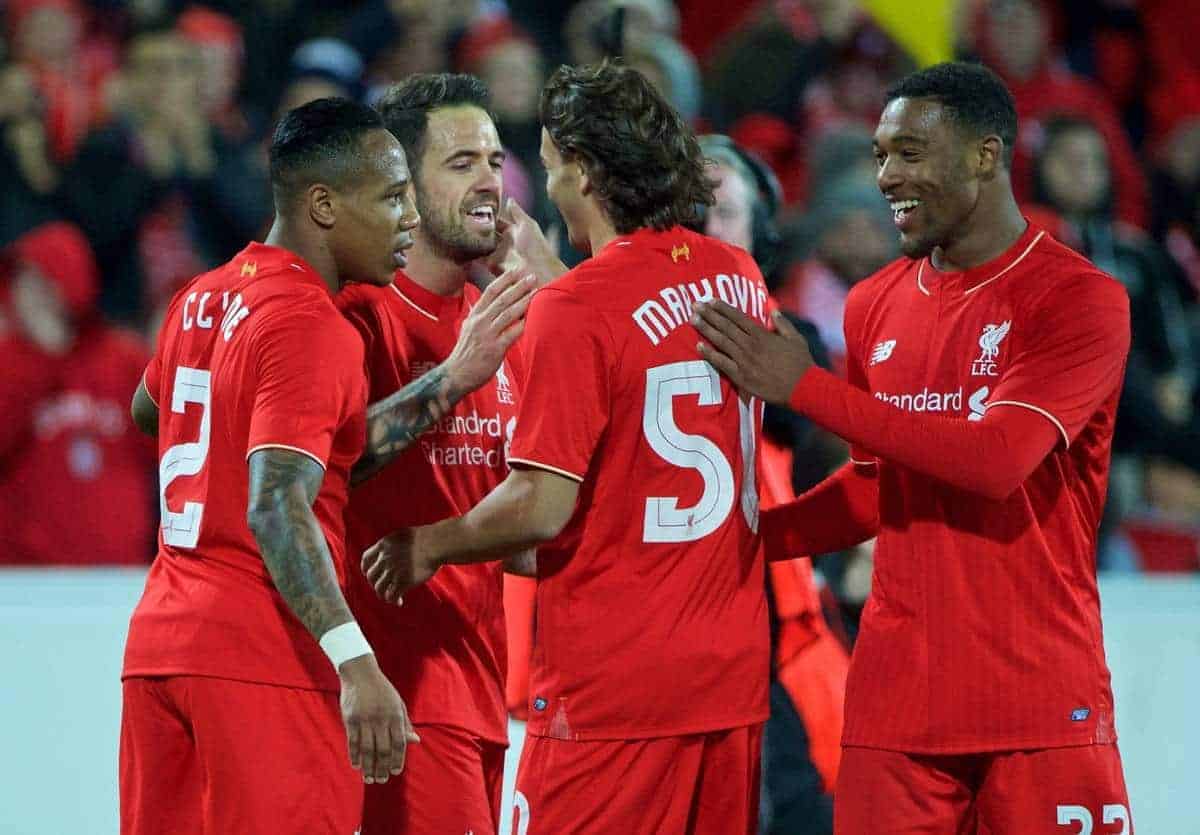 Apart from the opening match at Stoke the next six away fixtures are against Arsenal, Manchester United, Everton, Tottenham, Chelsea and Manchester City. At least 10 points from those would be acceptable, though to be title winning material, they probably need to take home at least 13 points. I have seen 25 seasons of false dawns, so we shall know by the end of November, whether or not to consign the 2015-16 season to the rubbish bin and whether or not the long-suffering of Liverpool fans qualifies them for canonisation to the sainthood.
Brendon Rogers has this strange propensity to play 4-3-3 which I quite frankly do not understand. I don't know if that's supposed to be one player who sits behind the front two but I do know that it often leaves the midfield horribly exposed; I think that Rogers would do well to rethink it.
Being the EA FIFA player that I am, the formation which I most commonly use is either 4-4-2 (or 2-6-2 if I really want to clog up the midfield).
If 4-4-2 is to be adopted then the usual starting keeper would be Mignolet, the four backs would be Clyne, Skrtel, Enrique and Touré, Henderson and Milner would play as a central midfield pair with Coutinho and Ibe on the wings and Sturridge, Benteke and Balotelli would rotate through the two striking positions with other partners. Every position would be rotated through every week.
However, I do not believe in building a default starting eleven simply because I think that that's a waste of talent and resources. Liverpool have 9 listed midfielders. If the season is likely to be 45 games long (which includes all cup and league ties in all competitions), then that means in a 4-4-2 system there are 180 possible starting midfield positions. Under my managership, that would be 20 starts per player and although the players might complain about starting less than half the matches, I'd want them to remember that the manager's job is to manage and that the goal is silverware.
One of the problems that Liverpool have is how to avoid being stretched too thinly over the course of the season. Apart from the league and FA Cup, is the Capital One Cup Cuppity Cup and the Europa League. Almost every club that competes in the Europa League suffers a corresponding drop in the league table. The Champions League seems to provide adequate compensation which leads to improved squad depth but the Europa League is almost like a poisoned chalice.
When Liverpool travel to the Britannia Stadium and play Stoke City on the opening day of the season, the memories of last year's 6-1 defeat hopefully should have faded into the distant past. They were undefeated on their pre-season tour; with the only blips being scored against first by Brisbane Roar in a 2-1 victory and a 1-1 draw against a Malaysian XI in 34° heat and after having midefielder Lucas leave the field with a bloodied face.
This season more than most, Liverpool will need to hit the ground running and running hard or face getting a face full of gravel.
Addenda:
Newcastle United's 2015-16 kit:
Ugh. What were they thinking? The blue section at the bottom of the back, just makes the players permanently look as if they've forgotten to tuck their shirts in and their undies are showing.
The blue IN the stripes looks horrid, the all white back looks horrid and the sponsor which offers short-term, high-cost credit (read loan shark loans) at more than 5000% APR in some cases, is morally bankrupt.
What makes this worse is that tensions against owner Mike Ashley have been growing and the retention on Wonga as a sponsor is seen as a slap in the face to a working class city like Newcastle by a billionaire who has in the past tried to on sell the club to investors from the Middle East.
The alternative offered by The Magpie Brand is a smart looking piece of kit and is led by the supporters themselves:
http://themagpiebrand.co.uk/index.html