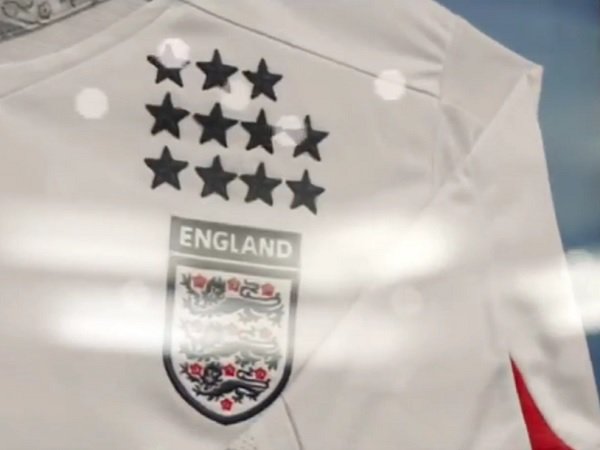 - More silver than Buckingham Palace; more stars than the cast of Dallas.
The rather eloquent and knowledgeable BJD (
http://bjd.id.au/
) recently posed the question on Twitter of why Sydney FC doesn't have a star above its crest for its Oceania Club Championship that it won back in 2005. I don't know if this is in response to the Western Sydney Wanderers' star for their AFC Champions League win in 2014 but it certainly does bear asking.
I went down my own rabbit hole of looking at the history of the use of stars in football and have come to the conclusion that the use of stars on football shirts is not only inconsistent but is very strange indeed.
The first use of stars to mark that a football club had won something of significance was in 1958 when Italian club Juventus had won their 10th league title and wanted some method of showing it and in a way that nobody else could claim.Naturally other clubs eventually did and Internazionale claimed a star in 1966, AC Milan in 1979, Juventus its second star in 1984 and a third star in 2014.
At international level, Brazil first displayed three stars above its crest to indicate that they had won three World Cups, at the 1974 World Cup. In time, Argentina and Germany would also display three stars but only after they had won three themselves but in a stunning turn of egotism, after Brazil won its fourth World Cup and added a fourth star; this is where the story gets distinctly weird.
Uruguay decided to add four stars above their own national crest to indicate their two World Cup wins and their two Olympic gold medals in football which they had won in 1920 and 1924; which would have served as the world championships in the light that the football World Cup only started in 1930.
This sort of thing became infectious and clubs began to add stars for World Cup wins, various confederations' Champions' Leagues, Confederations' cups and multiples of ten. The rule is not consistent though and within the same league you can have stars appear for different reasons. Rangers display five stars on their crest for the fifty domestic league titles they have won while Celtic only have one for their European Cup win in 1967, despite being eligible for three for winning more than thirty league titles.
This is why I think that the whole system is very much in bonkers land. Real Madrid in theory could be eligible for ten European Champions' League stars, or one if they decide to adopt the Italian system and that doesn't include their domestic honours of 32 La Liga titles and 19 Copas Del Rey. A team like Auckland United has won the Oceania Champions League nine times but does that entitle them to nine stars? Club Deportivo
Guadalajara
from Mexico embraces living in bonkers land by placing 11 stars on its badge for its 11 league titles.
There is a slight problem with the Australian national kit too. Australia doesn't have a proper national sporting crest, so it uses the normal Australian Coat of Arms and that has the Commonwealth Star at the top. Do you put a star above another star? That's just daft.
If I was Grand Poobah and Lord High Everything Else, then the standardised rule would be one gold star for every ten domestic league titles, another for winning ten of the various cups both domestically and internationally but national sides would be able to have one star for every title that they'd won but only in the relevant competition. If Uruguay wants two stars for its Olympic titles then fine but only on the Olympic kit.
The other thing which I would encourage would be a little picture on the sleeve with numbers for each of the various titles; even if those titles were somewhat lacking in prestige, like the FA Trophy or the FA Vase. If the only thing that your club ever won was a state league division 3 cup from 1957, then you should be able to show that. If you do want to show that something happened in the club's history, then make it a heraldic device. Liverpool for instance, carries two flames for the tragedies of Heysel and Hillsborough.
The FFA though, has decided that a win in the AFC Champions League deserves a gold star, while a league title gets a silver one; with multiple titles being denoted by a number in the star. Personally I think that that's a little bit strange but whatever, it's a system.
In answering the question of whether or not Sydney FC should have a star for its Oceania Club Championship, the answer should absolutely be "
Yes
". I think that Sydney FC should place a bronze star next to the other stars it collects because it has a unique story in the A-League in that it won a prize which no other club is eligible for. Likewise, I think that Perth Glory should place a yellow star with the number 2 in it to denote their titles in the old National Soccer League.
We should also bring in a scudetto and a cockade for the winners of the league and the cup to wear on their following season's kit too.