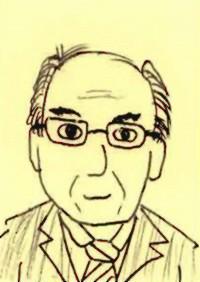 John Howard was elected to the seat of Bennelong in the 1974 election whilst Gough Whitlam was still Prime Minister and was part of the faction which backed Malcolm Fraser over Billy Snedden. After being Minister for Business and Consumer Affairs, he was then appointed as Treasurer in 1977; which he held until 1983 when Hawke came to power.
Following a brief spell of Andrew Peacock as Leader of the Opposition, Howard held the position of Opposition during the unsuccessful 1987 election campaign.
Politicians generally have one of two broad reactions to losing an election, they either never try again or they go away and learn and by the time of their next tilt, they come back better. Howard was of the latter of the two and following Dr John Hewson who tried to introduce a 15% GST at the 1990 election and an eight month stint by Alexander Downer which came to nothing, in January 1995 Howard was again made party leader and was rewarded with a comprehensive victory in the 1996 election, winning 94 seats.
Howard's first challenge as Prime Minister would happen when a gunman went on a killing spree at Tasmania's historic Port Arthur prison, killing 35 people and injuring 23. The Howard Government acte quickly and almost without opposition from the other side of the chamber, the National Firearms Programme Implementation Act 1996 was passed and restricted the ownership of many automatic and semi-automatic weapons.
A further series of complications arose for the Howard Government following the High Court's desision in Wik Peoples v Queensland which held that native title rights could co-exist with pastoral leases. In response to this, native title legislation eventually took more than two years to rattle through the parliament; with more than 200 amendments being made as the bill was passed back and forth between the two houses.
It is on the economic front that Howard is most remembered though because under his premiership, the taxation system of Australia was fundamentally changed.
In Howard's first term as Prime Minister, his government undertook some highly unpopular spending cuts and made changes to industrial relations regulations which deeply angered those on the left. In conjunction with these spending cuts came the partial sale of government telecommunications company Telstra; which would eventually lead to its full privatisation.
Having previously promised that a Goods and Services Tax (the GST) would "never ever" be part of Coalition policy following the supposedly "unwinnable election which previous PM Paul Keating somehow won, Howard called a snap election on 3rd October 1998. Although the Coalition lost the popular vote by a narrow margin and 14 seats, they still retained 80 seats to Labour's 67 and took that as a mandate to pass the GST legislation.
Again, months of negotiations followed including the last significant thing that the Australian Democrats ever did and wrangle that fresh food would be exempt of GST. The "A New Tax System (Goods and Services Tax) Act 1999" or GST act, was passed in mid 1999 and came into operation in July 2000.
Howard's government probably would have faced difficulty in the 2001 election if it wasn't for the events on 11th September 2001, when two planes crashed into the World Trade Centre in New York City and one into the Pentagon in Washington DC.
Following an incident when they Norwegian freighter MV Tampa was refused landing in Australia because it was carrying 438 rescued refugees (who were mostly Hazaras of Afghanistan), this changed the public's view of the Howard Government and suddenly it was seen to be strong.
Howard promised military support to the United States with the War in Afghanistan and the subsequent "War on Terror" as it came to be known, when Australian troops were also sent to help in the US-led "Multinational force in Iraq".
With the Afghanistani and Iraqi wars still in swing, Howard's Government was rewarded with a fourth term in the 2004 election but it would be the last. From 2006 and onwards, with the change in the Senate, the Coalition won control of both houses of parliament and the new sets of industrial relations changes which collectively came to be called "WorkChoices" which sent industrial disputes through the new Workplace Authority rather than the old Australian Industrial Relations Commission which became largely impotent.
Even with net debt which was cut to less than zero in 2007, this came largely on the back of a commodity boom as a result of the growth of Chinese demands for minerals. Had the Howard Government not embraced a program of asset sales, this would have never have happened. Howard's Government during this time also made five sets of income tax cuts in six taxation years.
In the November 2007 election, Howard's term came to an end; having been Prime Minister for 11 years and having been in Parliament for 33 years. After his time in parliament, the Australian and New Zealand cricket boards unsuccessfully nominated him as their candidate for president of the International Cricket Council, in 2008 he was awarded the Companion of the Order of Australia (AC) and in 2012 he was appointed as a Member of the Order of Merit (OM) by Queen Elizabeth. He has subsequenty published several books.