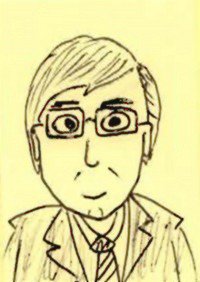 The story of Kevin Rudd's premiership begins almost a decade before he even won the top spot. Rudd was elected as member of the seat of Grifith in 1998, at the beginning of a series of lucky events and masterful strokes by PM John Howard. Howard was a man of almost no charisma at the start of his term of office but following the sale of Telstra, the introduction of the GST, his handling of gun control issues following the massacre at Port Arthur, the terrorist attacks on Sep 11 2001 and two subsequent wars in Afghanistan and Iraq, he built his charisma as he went along; into something formidable.
The opposition Labor party lurched along with Kim Beazley at the helm for two losing elections in 1998 and 2001, Simon Crean who took over for a while, Mark Latham who was a disasater and lost the 2004 election, before handing the reins back to Kim Beazley. Kevin Rudd who had been Shadow Minister for Foreign Affairs, took over as leader of the Labor Party in 2006 and then won an 83-65 landslide in the 2007 election.
Almost as the parliament's first action, Rudd organised an official apology to the "stolen generations" of Indigenous Australians who had been taken away from their families because of the actions of Federal governments past. A series of targets to improve the lot of Indigenous Australians was also embarked upon but this would prove far harder to achieve.
The Rudd Government also made its business to repeal the Workplace Relations Amendment Act 2005, which came to be known as WorkChoices (no space), which among other things removed all companies with fewer than 101 employees from unfair dismissal laws, changed the way that minimum wages were set, reduced the powers of the the Australian Industrial Relations Commission, phased out the system of Australian Workplace Agreements and installed a new board called Fair Work Australia with more oversight.
It was on the economic front though that Rudd's Government was to face its biggest test and in 2008 it did a rather good job of management during the Global Financial Crisis.
Sparked by the US housing bubble and a series of complex insurance and equity instruments, the US economy tanked, which resulted in trillions being wiped off the value of markets and banks refusing to extend credit.
In Australia, the Rudd Government as led by Treasurer Wayne Swan, initiated an stimulus package worth A$10.4bn and a second package worth A$42bn. In addition to this, the Federal Government sured up Australian banks by underwriting deposits at major banks, kick-starting spending with a $900 splash to taxpayers and announcing the beginning of two headline programs called Building the Education Revolution which saw the building of school buildings and the beginning of the National Broadband Network.
The Rudd Government failed to pass legislation surrounding a proposed carbon emission trading scheme and copped flak with regards its Minerals Resource Rent Tax. In June of 2010, the Labor Party dumped Rudd as leader and replaced him with the first female Prime Minister Julia Gillard.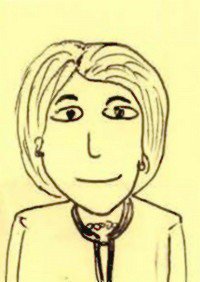 Julia Gillard had been Deputy Prime Minister since Labour had won the 2007 election and in the June 2010 leadership spill, she was elected unopposed as leader of the party and with it as Prime Minister.
Gillard's Government was quick to establish legitimacy and 23 days after she became Prime Minister, she announced an election.
The resulting bunfight saw Labor with 72 seats, the Coalition with 72 seats and six crossbench MPs. The Greens Adam Bandt and three independent MPs Andrew Wilkie, Rob Oakeshott and Tony Windsor, threw their support behind Gillard's government with regards supply and confidence and thus Labor remained in power 76-74 after everything had washed out.
Even though the Rudd Government before the election couldn't secure passage of its emissions trading scheme, a fixed price on carbon emissions was secured in preparation for an eventual trading scheme and this finally came into being on 1st July 2012.
Gillard's Government introduced Plain cigarette packaging laws and in ongoing education reform, sought agreement from the six state governments for its National Education Reform Agreement, following the Gonski Report.
Ms Gillard herself became the target of increased personal attack on the floor of the parliament from Opposition Leader Tony Abbott; this finally came to the boil on X when she fumed at him for fourteen minutes in what has now become known as the "misogyny speech".
The level of political discourse continued to sink, particularly over issues like asylum seekers and undocumented boats arriving on Australian territory and it was issues such as the budget and border security; particularly over mandatory detention and sending asylum seekers to places like Malaysia and Nauru, that the Labor party became increasingly fractious and by 2013, Gillard faced two leadership spills in March and June; with the second ultimately signalling the end of her premiership.
XXVI - Kevin Rudd (again)
Rudd's second tilt at the Prime Minister ship was fraught with negativity. He personally rescinded his concerns about sending asylum seekers to Nauru and Papua New Guinea for offshore processing and the Greens became increasingly concerned with their support of the government.
Wayne Swan resigned as Treasurer and Chris Bowen took over that job and although the Rudd Government tried to make some headlines with regards the constitutional recognition of Indigenous Australians, changing position on the subject of gay marriage and enacting the Better Schools Plan which was a watered down version of what David Gonski had outlined in his report, by the time of the 2013, the government was walking wounded.
Tony Abbott's Liberal/National coalition easily won the September 2013 election 90 seats to 55. Julia Gillard did not contest her seat and Kevin Rudd resigned from parliament within a fortnight of the election. Later, Mr Abbott would boast that he had taken out two Labor leaders and was on course for three.