I think I predicted that when Holden ceased to build cars in Australia, that the public's goodwill would dry up but what I didn't expect was just how quickly that Holden's sales would fall. The car buying public has dropped Holden like a plate of cold sick; with General Motors experiencing the their four lowest sales months since 1948. The brand new ZB Commodore has been completely anonymous, with sales even worse than the Epica. My personal traffic spotting experience tells me that going ZB Commodore spotting is like trying to find a unicorn out in the wild. I think that I have genuinely seen more pink McLarens than ZB Commodores.
This is more alarming when you realise that General Motors have made no formal announcement for the next model of the Chevrolet Impala or Malibu; which means that Holden is in real trouble when it comes to looking for a replacement once the agreement with PSA Group, who bought Vauxhall/Opel and hence the factories that produce the ZB Commodore, expires. Perhaps that's not so much of a problem though because if the sales have collapsed, it means that there's not really that much of a need for a replacement anyway.
I write all of this by way of background because I have learned of sketchy and incomplete details of the Commodore that never was. The current sales climate suggests to me that it would have also not been replaced but thinking's about a replacement for a thing which never existed is a journey too far into the never never, even for me.
Before Ford had made its threats to up sticks and leave, under the tenure of Chris Bowen as Treasurer, and before the next Treasurer, Joe Hockey, then raged on the floor of the parliament like a madman waving a cane above his head and dared the auto manufacturers to "get off my lawn" (which they all announced that they would; within the week), Holden were working on the replacement for the VF Commodore; which itself had only just been recently released in 2013.
The unreleased Commodore would have been released in late September of 2016, and possibly in time for Bathurst. From what I can gather, internally the model was called VJ.
VJ would most likely have been still sitting on the GM's Zeta platform and would have had the same 3.6L LFX V6 and 6.2L LS3 V8 engines that the VF Series II had. I also expect that it would have had that same magnetic ride system that appeared in the Cadillac CTS and ATS in America.
If VJ had been the one to break off the Zeta platform, them Holden would have broken backwards and used some derivation of the Alpha platform which the Camaro sits on, but wouldn't have had to reengineeer any new solutions to turn the V6 sideways as it sits in the ZB Commodore because Holden had already used something similar back in 2004 when they made the one-off Torana TT36 show car. The intellectual property and engineering problems had already been solved some 9 years earlier and Holden had built the Torana TT36 to production standards apart from the hideous colour scheme. I can only wonder if Holden would have been the lead engineering firm for the Insignia in the first place; so it's just possible that the thing could have been a Holden all along.
The Torana TT36 works out to be roughly the same size as the Insignia/ZB Commodore and I'm wondering just how much of that could have been taken forward. It's worth remembering that both the Zeta and Alpha platforms were both spun out of that show car; so it's entirely possible that Insignia A borrowed some of that engineering intellectual property.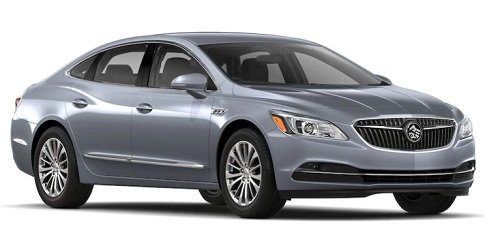 From a styling perspective, I expect that it would have looked very much like the current car because both Astra K and Corsa E both follow that same design language. It would have been interesting after General Motors sold Opel to PSA Group though; so maybe the Astra sedan which is actually the Cruze J400, might have been closer; or maybe even the Buick LaCrosse because I think that that would have been a good fit.
Sadly, we shall never know about the VJ Commodore unless someone at GM is prepared to break ranks and confidence and tell us about something that never was and never will be. Maybe they should, Holden is now suffering worse sales figures than any point in the brand's history and you have to go back before 1948 to find when GM did as bad as this. Serves them right though. GM punched us in the face; so we ran away.